Hey Pyxcaders!

Do you wanna showcase your talent? Do you want to rub it in people's faces that you can sing better than them? Well you're just in luck!
Pyxcade will be hosting karaoke nights on TS.

Dates:
​
Saturday 7th: Pyxcade Karaoke Night- 6:30pm EST Zone (ts.pyxcade.com)
​
Saturday 21st: Pyxcade Karaoke Night- 5:30pm EST Zone (ts.pyxcade.com)

Location:
Hey Pyxcaders, Coco and Moon have built a place on the server to be used when Karaoke Nights are happening! Here is some pictures of the build they have done on FFA so when the Karaoke is happening you can sit in here to chill and when its your time to shine there is a stage for your performance!!
It can be found at the North Back Corner of the map if you want to get a sneak peak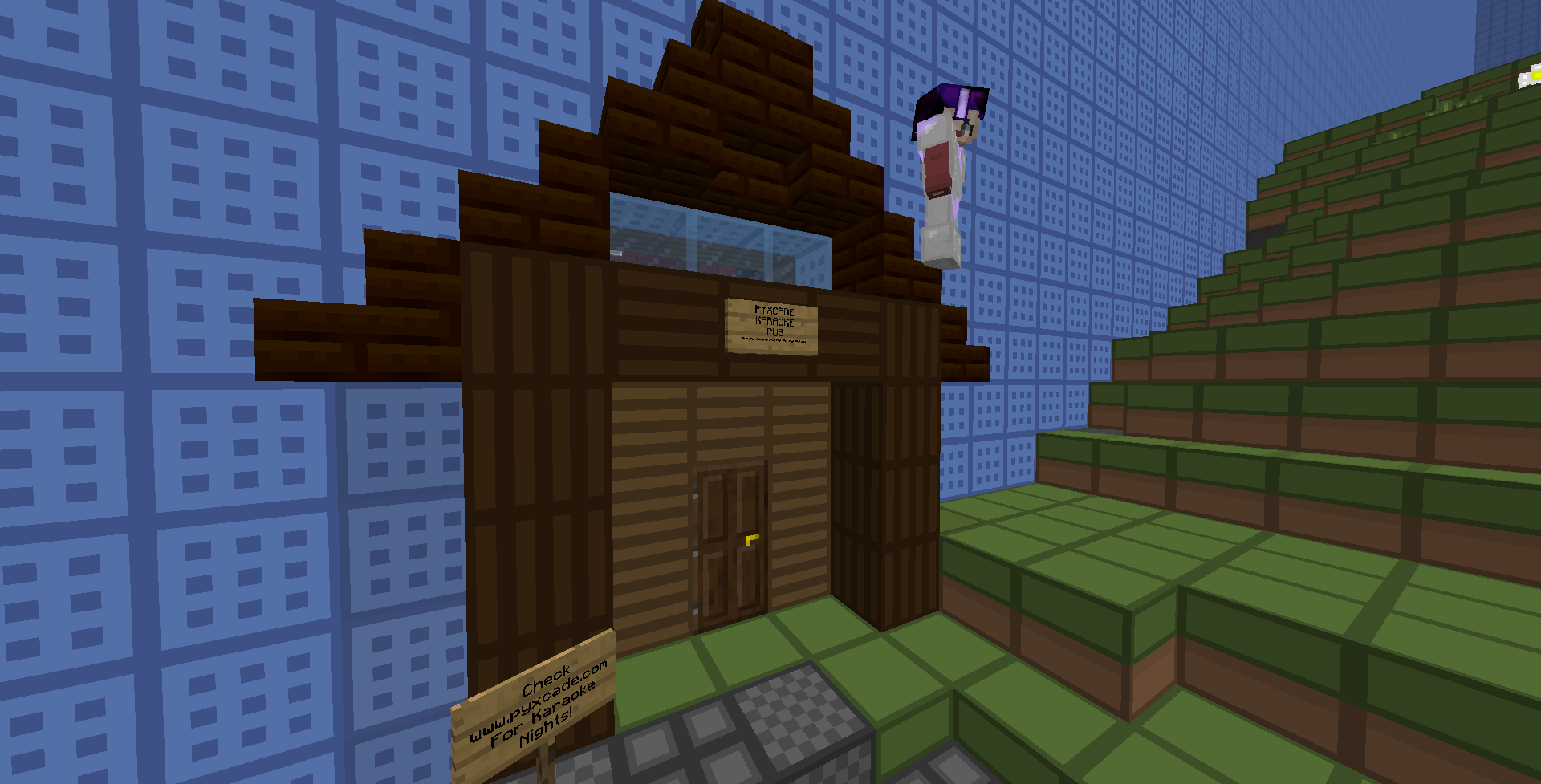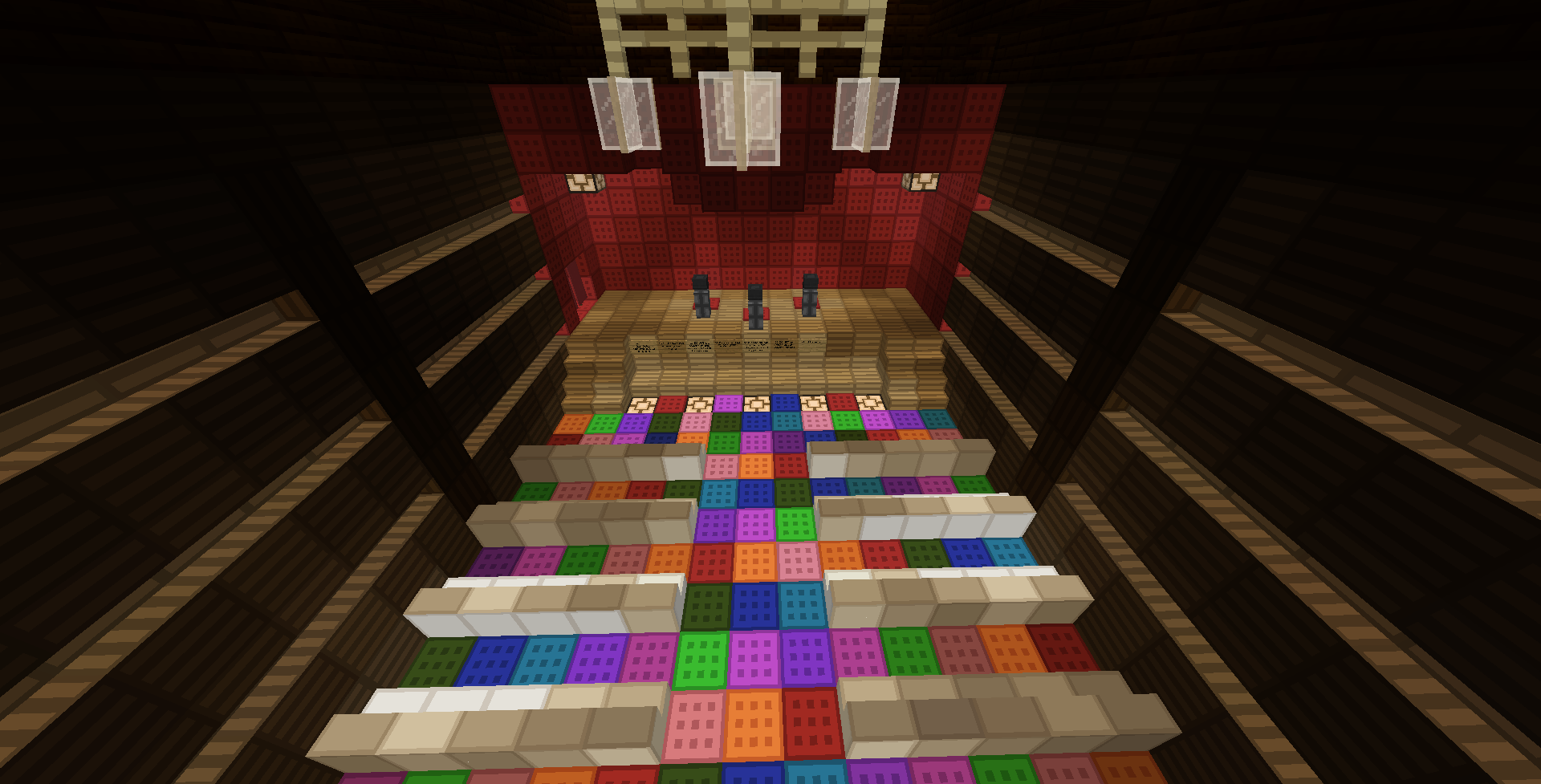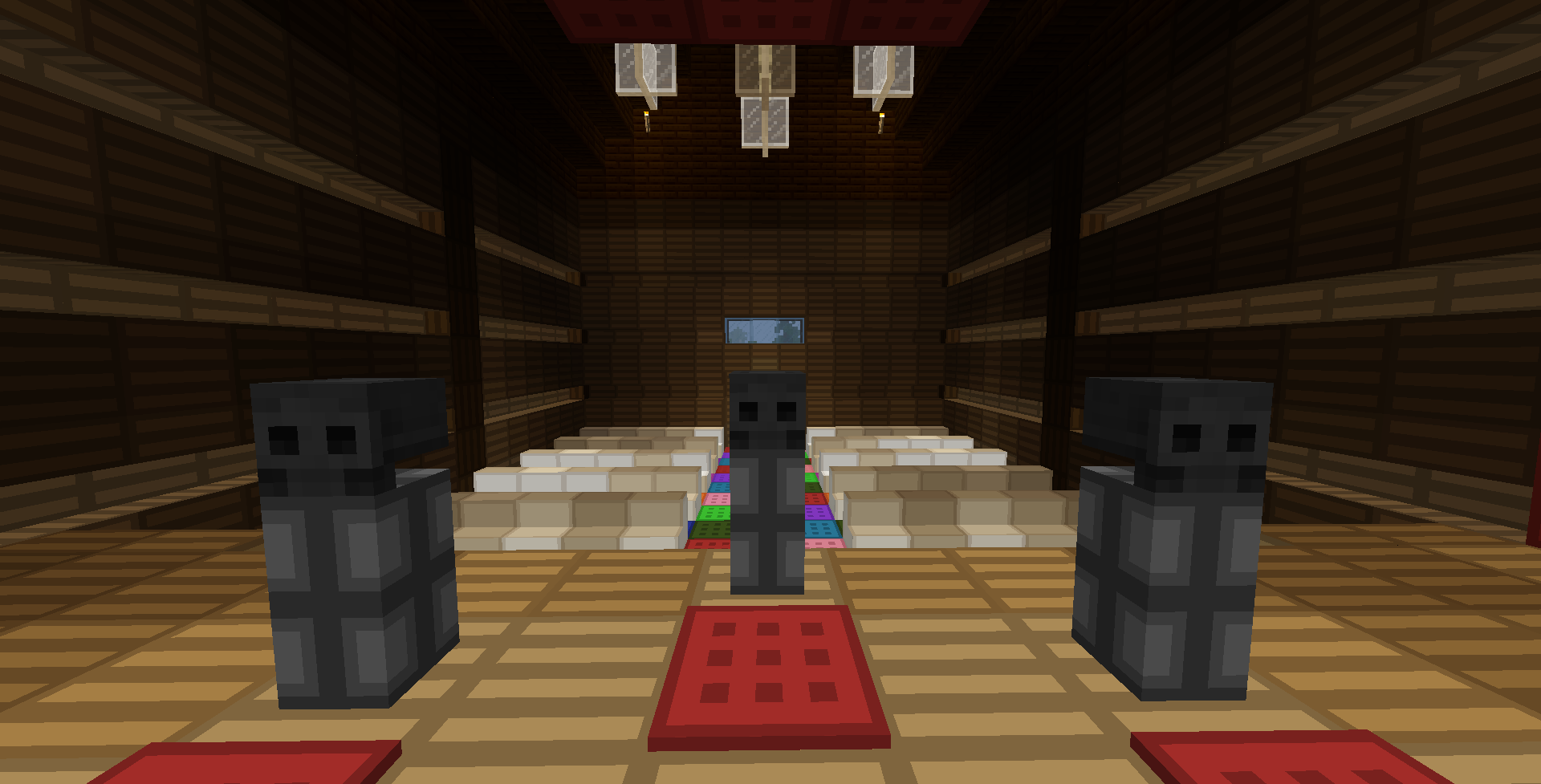 ​
Hey Pyxcaders!
Pyxcade will be down for a few days, due to switching to a dedicated server as of December 3rd - 5th. Pyxcade will be under going some changes and may not be online during this time frame. For future updates and down time, feel free to visit us on the forums and or visit our twitter page

@Pyxcade

! After the down time the server should be running much more smoothly.
​
​
Hey Pyxcaders, the server is having a few problems right now and that we are experiencing some lag. We are trying our best to fix the problems and to get Pyxcade back up running like normal. We apologize for any inconvenience that these errors may have caused you.
Hello, Pyxcaders! I'm here to inform you that the server will be having a small downtime ranging anywhere from 2-4 hours. We are trying to fix this problem as quick as we can. Thank you for understanding this situation and giving us your support for the server!
Hello Pyxcaders,
Welcome to the first official skyblock update, during the last few days we've been working on improving the server and we've added a couple of things that we hope you guys may like!

BALANCE UPDATE: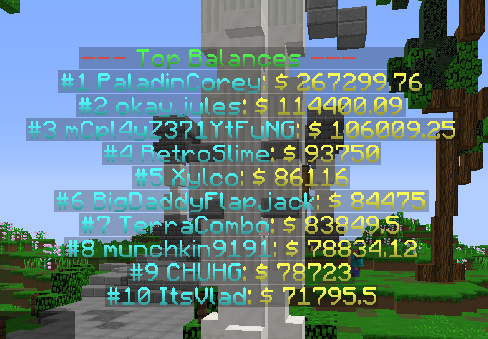 Players wanted the ability to see who had the most money, so we decided to add a top balance hologram at
/warp merchant

VOUCHER UPDATE:
Something that we didn't realize during launch was that players who had ranks didn't really need the ranks from the crates so getting a rank would be useless to them, so we decided to combat that with the additions of vouchers. So instead of getting ranks,pets, and tags automatically added to your account we did something different.

All ranks, tags, and pets are now given as a voucher that can be sold through the auction house or given to friends that might want a rank!

TOP ISLANDS UPDATE:
This was more of a showcase update, letting other players know who has the top islands on Skyblock.
Players can battle to improve their island to have their skin showcased at
/warp islandmasters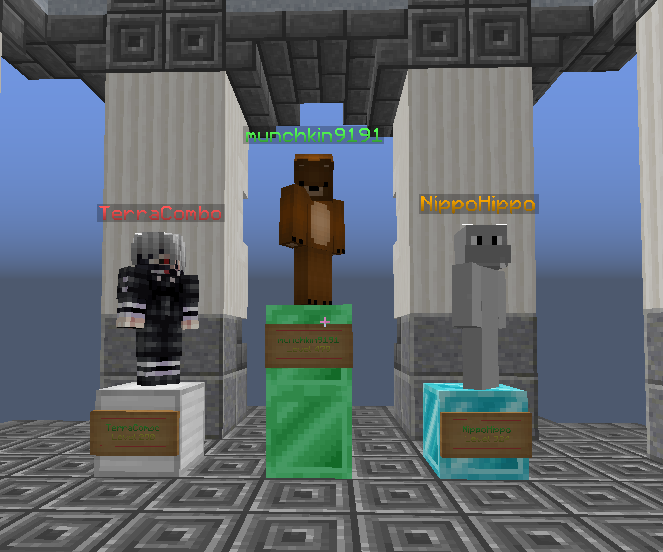 KOTH UPDATE:
Players are now able to battle other island groups in the warzone in order to get a chance at amazing loot!
In order to get the prizes, one of the players must stand within the area for atleast 3 minutes!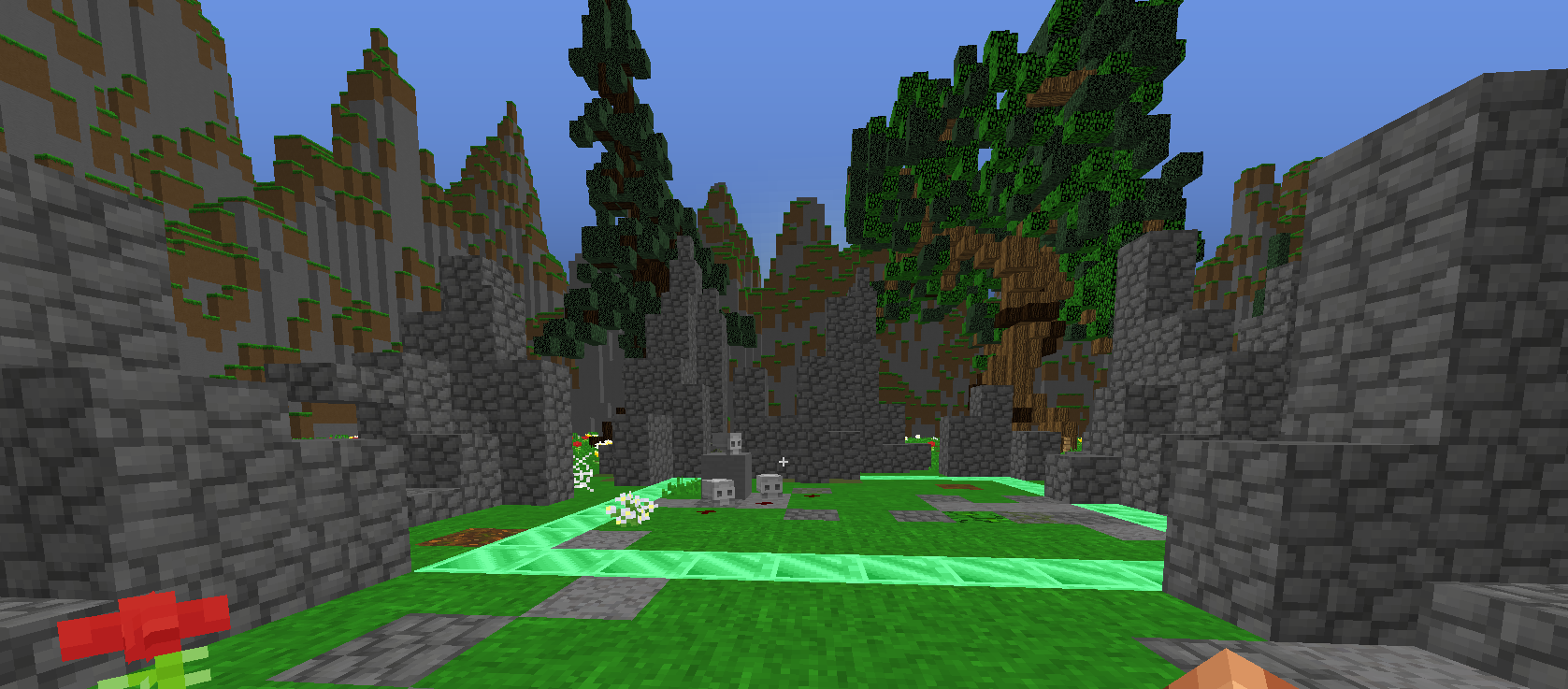 ORE GENERATOR UPDATE:

We've added the ability for players to get random iron from their cobble stone generators to allow players to gain a little more extra money and make more gear for combat!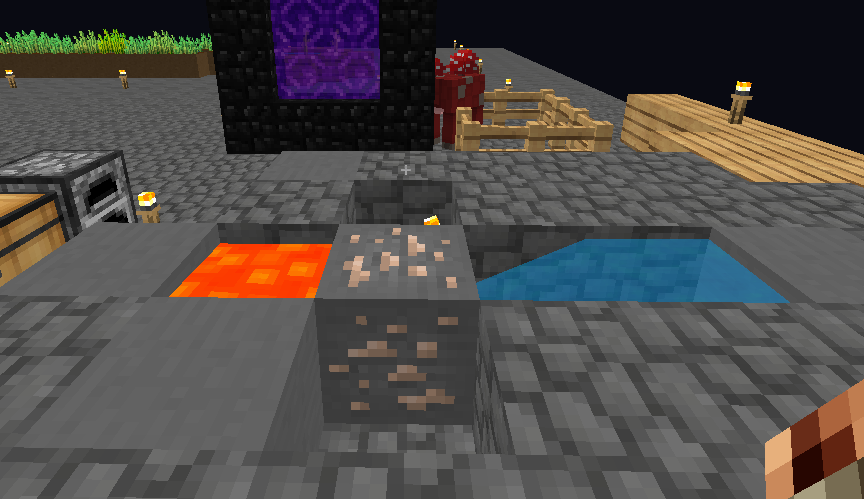 GUI CHANGE:
Just a small GUI change to /warp to make it more appealing...


Hello Pyxcaders!
Today we will finally be launching a long requested feature for the Pyxcade forums!
Forum Ratings
, a feature that allows you to leave fun ratings on other players posts.


We will be adding many cool and unique ratings to Pyxcade in the near future, feel free to suggest some as well.
We're always looking to improve the forums and server!

Huge server Release!​
​
A much anticipated update has finally come! After Lots of hard work starting at 6:00 pm EST on Saturday 9/24/16 The Pyxcade Network will not longer in beta! We have released the server hub as well as many new updates including the release of a new game mode! Skyblock! Start from scratch, build up your own island, and PvP in the arena!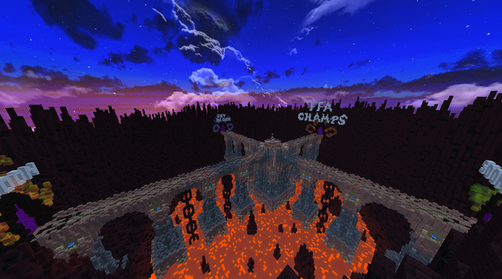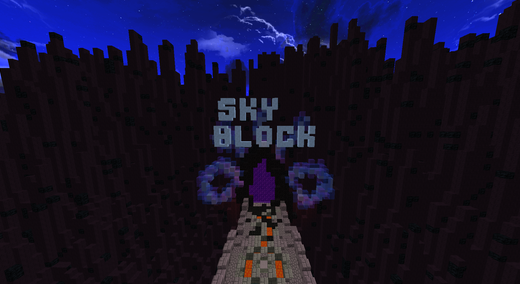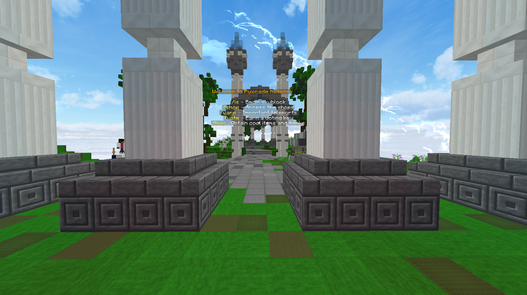 Skyblock Events!
Every 4 hours while there are more than 15 player online there will be a huge meteor shower of chests falling in the arena. Over 150 Chests that drop into the arena. Try and claim as many chests as you can while fighting of other players try to claim as much loot as they can! The Crates contain Powerful weapons and armor as well as tools and ores!

Arena Updates
There are only few Minor updates to the FFA Champions Arena.
All spawn armor now has Unbreaking 3
The West side of the arena has been expanded!
Huge Pyxcade store update! ​
There are now over 100 special cosmetics items for Donators in the hub! Donators now have access to unique Gadgets, Emojis, Mounts, Pets, Hats and Suits. Donators will Also have access to Unique commands in Skyblock such as /enderchest and /workbench
You can purchase 2 types of keys you can purchase are Cloudy keys...
The server will be down for a few hours on 9/21/2016, as we work on a HUGE update.
We're sorry for the inconvenience, we will work our hardest on bringing up the server as soon as possible!
NEW STAFF MEMBERS
These are some of the Latest Staff Promotions
Please congratulate them on joining the Pyxcade staff team!

Mod Promotions:
TopNotchUnicorn
PokemonTrainurf

Helper Promotions:
KqrambitHacks
BowStrafing
Africqn
xHughesyy_


We are still accepting applications!
Apply to the the Pyxcade staff team here!
http://www.pyxcade.com/index.php?threads/official-staff-application-format.10/

We Have also released our server Teamspeak!
Come stop by! ts.pyxcade.com

Here are the latest patch notes for the latest update to the server.

Spawning Kit Updates:
All iron armor on spawn is now Protection 1, Unbreaking 2
The Fishing Rod now has Unbreaking 3
Iron sword now has Unbreaking 1
Reduced Golden apple count by 1
Donator rank receives Diamond helmet with Unbreaking 1
Elite Rank receives a Diamond helmet with Protection 1, Unbreaking 1
Drop Rate changes:
All diamond armor drops have been changed to Protection 1
Sharpness 3 iron sword, Sharpness 4 Stone sword, Sharpness 2 Diamond sword, have all been removed.
Power 3 bow drop has been changed to Power 2.
Updated Star System:
2 Star:
100 Kills
3 Star:
250 Kills
4 Star:
500 Kills
5 Star:
750 Kills
6 Star:
1250 Kills
7 Star:
1750 Kills
8 Star:
2500 Kills
9 Star:
4000 Kills
10 Star:
6000 Kills
Other Changes/ Bug Fixes:
Heads now give 6 seconds of speed 2
No longer able to damage players on the edge of the spawn platform.
The Chat filter has been updated.