Hey Pyxcaders!
Pyxcade will be down for a few days, due to switching to a dedicated server as of December 3rd - 5th. Pyxcade will be under going some changes and may not be online during this time frame. For future updates and down time, feel free to visit us on the forums and or visit our twitter page

@Pyxcade

! After the down time the server should be running much more smoothly.
​
​
Hey Pyxcaders,
Sorry for the many bugs found during the launch of Factions. Please bare with us, as we are working hard on fixing these bugs to make your factions experience great. Once again sorry. ​
Guide to Elemental Factions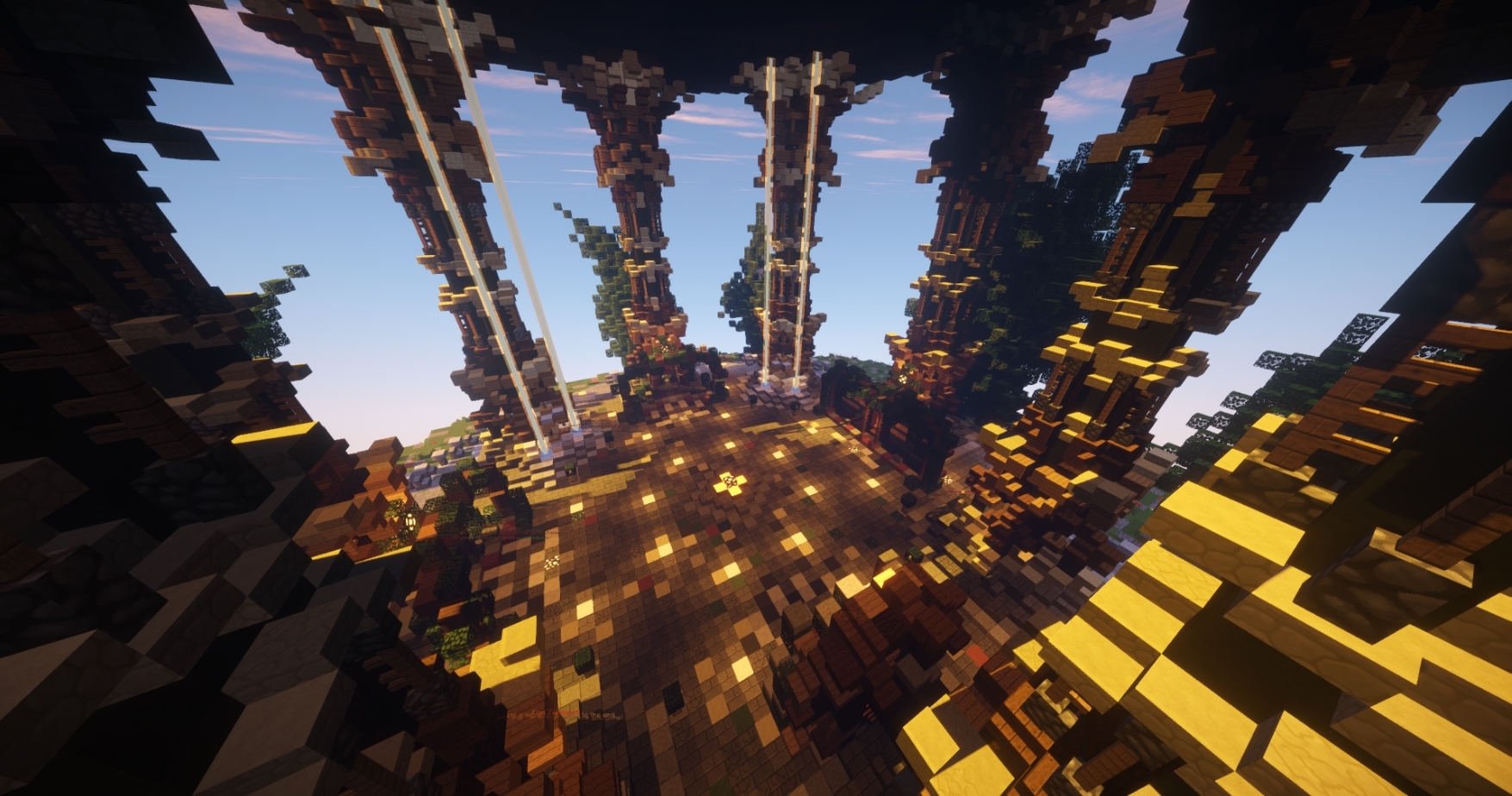 Welcome to the guide of Elemental Factions! Before you dwell the lands of Elemental, you must know the basics of survival. There are many unique gameplay factors that affect your adventure, and here they are.
Elemental Faction Map Size:
Map - 10k x 10k
Nether - 4k x 4k
Warzone - 400 x 400
The Staff Team:
Admins:
Xerty:
Xerty is not only the owner of Elemental Factions, but is also the Developer of it as well.
Not only does he work hard to manage the server, but he spends hours working on codes for future updates.
RO__K:
I will be your Community Manager while you stay on Elemental Factions. I will try to answer as many questions as I can. If you have any questions, either start a conversation with
me, or write a message on my profile and I will try to get there as soon as possible.
Zaine:
Zaine is admin on Elemental Factions, and is the creator of the warzone. He is our only builder, and we all take pride in his work, as it is just incredible. He will be aiding you throughout your experience in Elemental Factions.
Lunge:
To end off our list of Admins, we have Lunge. Lunge has a great sense of factions, and will mostly be aiding you in game. He will work hard getting rid of those hackers we all hate to make your factions experience better!
Ban Team:
VQR:
VQR will be one of our two ban team members, you will see him in game quite often! He is very experienced with factions, and will work his hardest to get those pesky hackers out of your way.
ArcaneEcho:
ArcaneEcho brings many talents to the team, especially his editing and hard work. ArcaneEcho will be catching those hackers along with VQR as the second banteam member.
Moderators:
MineMiller98:
MineMiller is always...​

Greetings Players! From whatever mystical world you may arrive from, we have all clashed upon the world of Elemental! The time is closing, and the portal to Elemental will be opening shortly!

Elemental Factions is the next game-mode in the Pyxcade Network.
Factions will be releasing on the 19th of November at 2PM EST!
I am looking forward to seeing all of you on release, and stay tuned on the forums for more announcements and news about factions.
​
Hey Pyxcaders!

Just a teaser for factions coming out soon
Expect release soonTM
Huge credit to ArcaneEcho for making this!
Comment #HYPE on this thread for a free crate key on release
(1 per person)
-
Xerty
(Faction Team Leader)
Hey Pyxcaders!
I'm happy to announce that Pyxcade has released a new game mode called Egg Wars, that is out
NOW
!
The point of the game is to defend your egg and destroy other teams eggs. If you destroy another teams eggs then they will not respawn. There are generators on each of the small islands and the main island, use these to purchase item's with the villager, for Weapons, Armour, Food, Blocks, and more. Using stuff you buy in the villager, you can go and attack other teams eggs.
Enjoy our EggWars lobby:
Hippo Map:
Quidditch Map:
Harambe Map:
Hope you all enjoy our new game mode, that we've worked hard on.
Hey Pyxcaders, the server is having a few problems right now and that we are experiencing some lag. We are trying our best to fix the problems and to get Pyxcade back up running like normal. We apologize for any inconvenience that these errors may have caused you.
Hello, Pyxcaders! I'm here to inform you that the server will be having a small downtime ranging anywhere from 2-4 hours. We are trying to fix this problem as quick as we can. Thank you for understanding this situation and giving us your support for the server!
Hello Pyxcaders,
Welcome to the first official skyblock update, during the last few days we've been working on improving the server and we've added a couple of things that we hope you guys may like!

BALANCE UPDATE: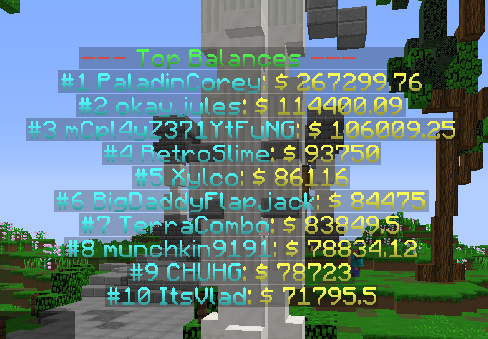 Players wanted the ability to see who had the most money, so we decided to add a top balance hologram at
/warp merchant

VOUCHER UPDATE:
Something that we didn't realize during launch was that players who had ranks didn't really need the ranks from the crates so getting a rank would be useless to them, so we decided to combat that with the additions of vouchers. So instead of getting ranks,pets, and tags automatically added to your account we did something different.

All ranks, tags, and pets are now given as a voucher that can be sold through the auction house or given to friends that might want a rank!

TOP ISLANDS UPDATE:
This was more of a showcase update, letting other players know who has the top islands on Skyblock.
Players can battle to improve their island to have their skin showcased at
/warp islandmasters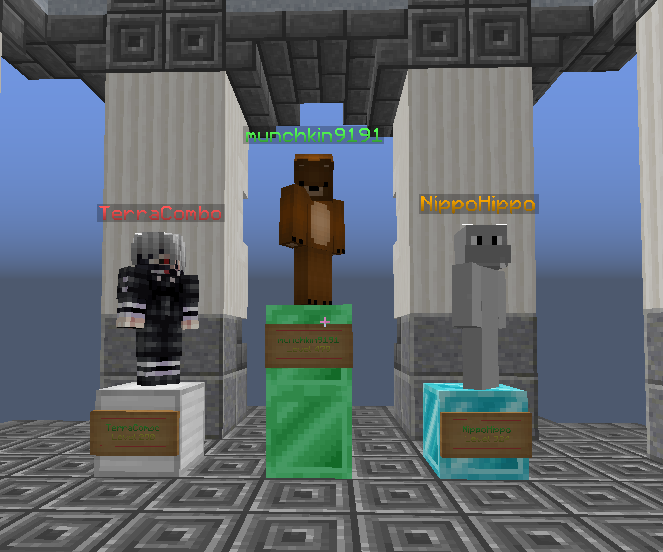 KOTH UPDATE:
Players are now able to battle other island groups in the warzone in order to get a chance at amazing loot!
In order to get the prizes, one of the players must stand within the area for atleast 3 minutes!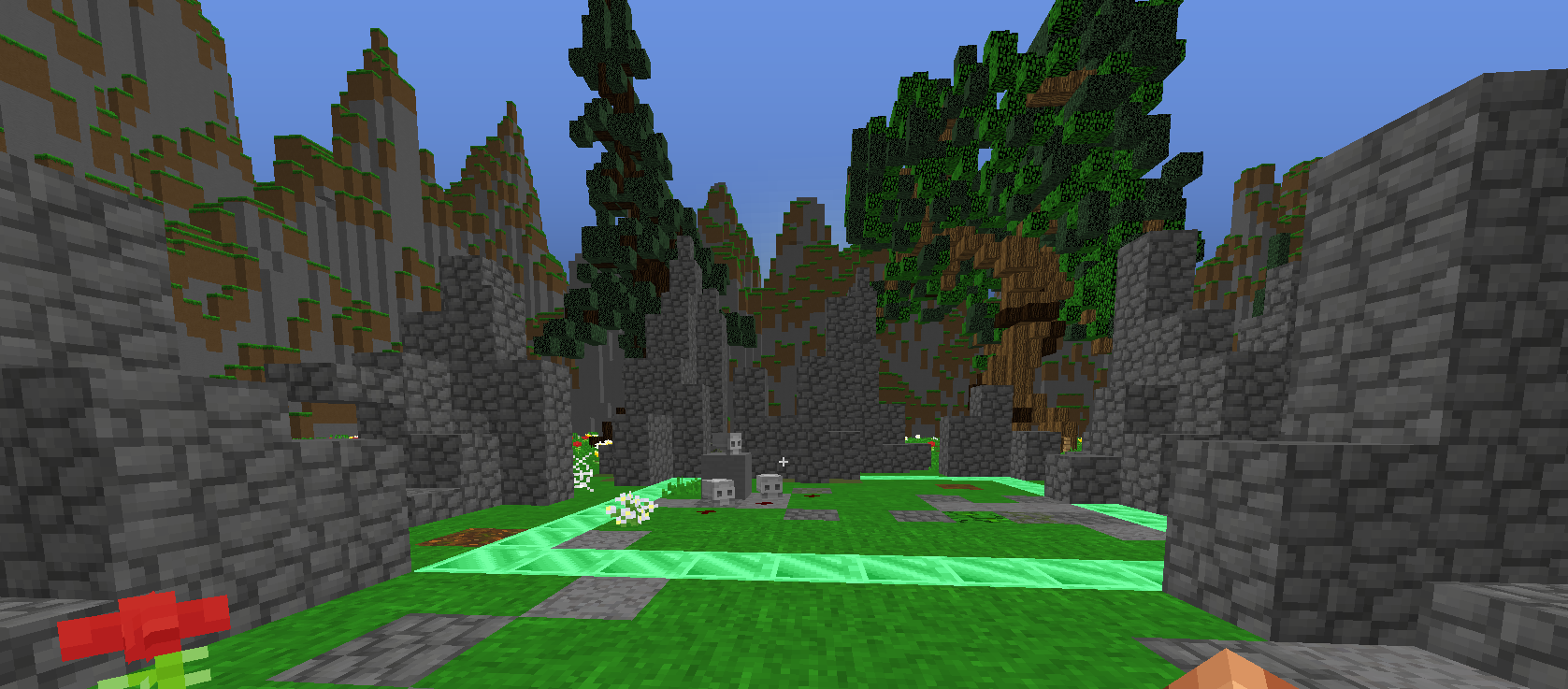 ORE GENERATOR UPDATE:

We've added the ability for players to get random iron from their cobble stone generators to allow players to gain a little more extra money and make more gear for combat!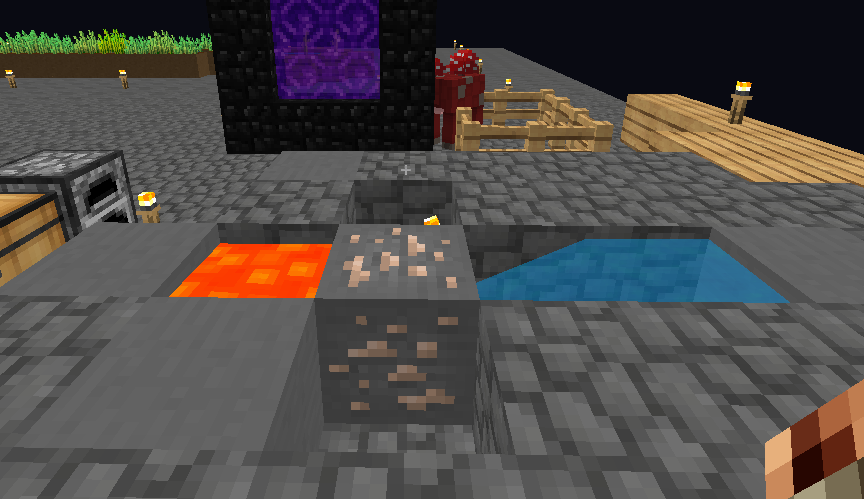 GUI CHANGE:
Just a small GUI change to /warp to make it more appealing...


Hello Pyxcaders!
Today we will finally be launching a long requested feature for the Pyxcade forums!
Forum Ratings
, a feature that allows you to leave fun ratings on other players posts.


We will be adding many cool and unique ratings to Pyxcade in the near future, feel free to suggest some as well.
We're always looking to improve the forums and server!